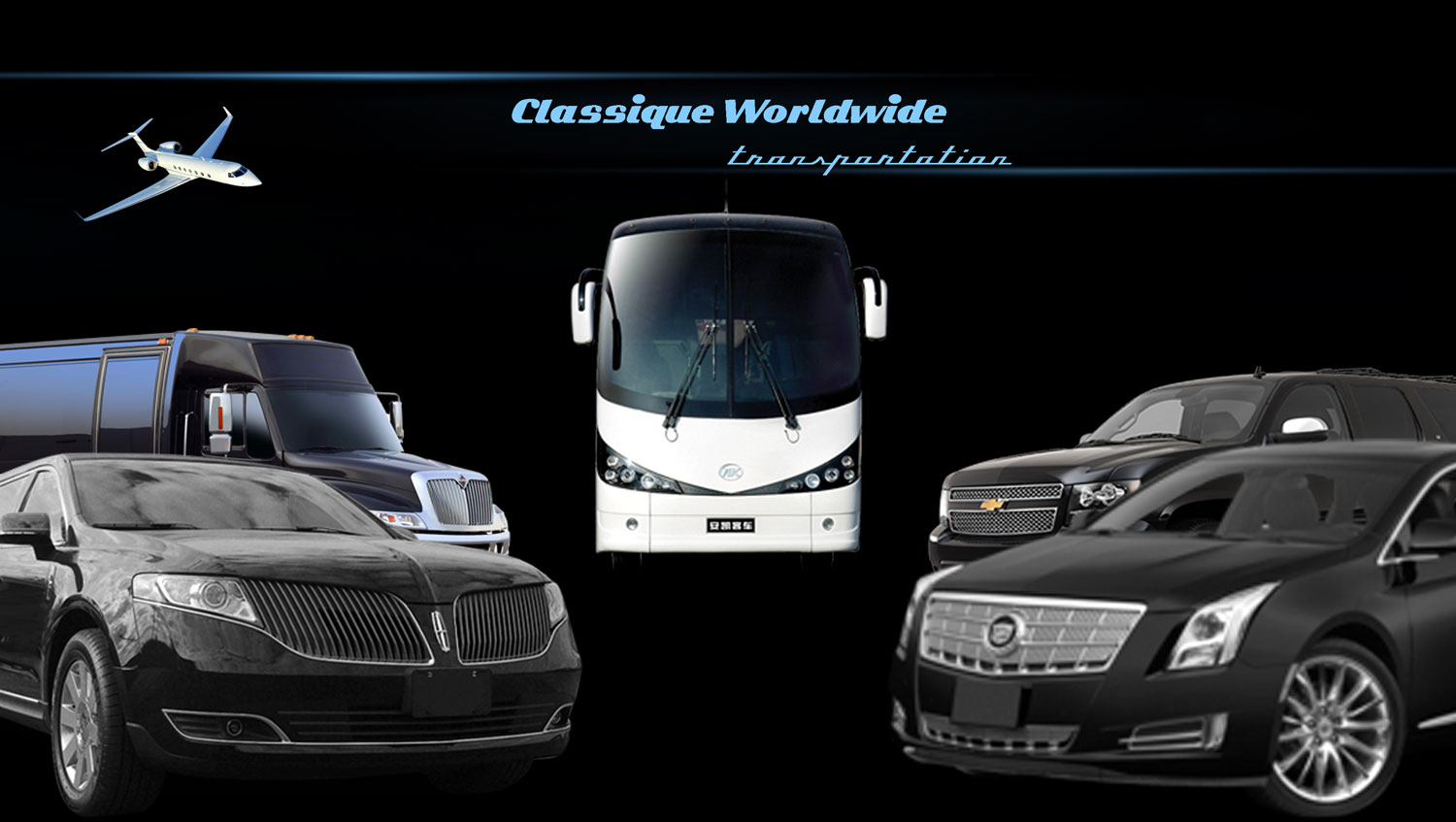 Airport Limousine
Classique Worldwide Transportation is high class - always on time airport limousine service. We got all permits to get you in and out of the airport in no time!
From our modern fleet of executive sedans, classique town cars, luxury limousines, ultra stretched limousines, mini-coaches and even party buses to our dedicated staff and specially trained chauffeurs, the quality of limousine services provided by Classique Worldwide Transportation is unmatched!

Limo Fleet
We are always providing the finest and latest model vehicles for your airport limo, tours or party buses. Classique Worldwide Transportation limousine service is always on the lookout for technological advances that will keep us on the cutting edge of the ground transportation industry.
We assure you that an immaculately maintained limousine that are equipped with state of the art amenities with maximum elegance, luxury comfort levels to show at your doorstep every time.

Limo Reservation
With Classique Worldwide Transportation you can effortlessly book the finest limousine service customized to your needs whether you are looking for airport limousine, personal transportation, corporate travel, meeting & event services, or worldwide travel support.
You can now make travel arrangements or request a quote for limousine service with our Customer Service Specialists or make your limousine reservation online.
1-877-962-8749